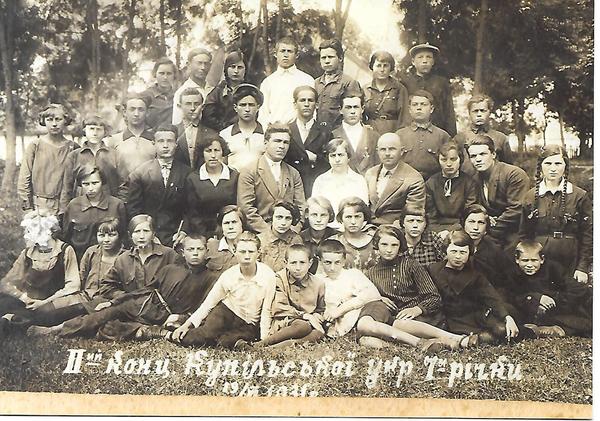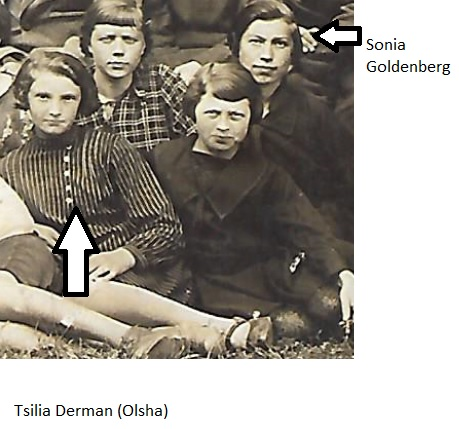 Циля Дерман и Соня Гольденберг в украинской школе в Купеле, 1931 год.
Украинская школа-семилетка в Купеле, 1931 год. Фотография сделана в 1931 году, евреи и украинцы учились вместе, преподавание велось на украинском языке. Если вы узнали своих родственников среди школьников и учителей, сообщите мне имена, буду очень признательна.
Фотографии прислал Владимир Гольденберг 26 июня 2017 года.
Ukrainian school-seven years term in Kupel, Ukraine, 1931. The photo was taken in 1931, Jews and Ukrainians were studied together, teaching was conducted in Ukrainian. If you find out your relatives among pupils or teachers, tell me the names, I will be very grateful.
Photos were sent by Vladimir Goldenberg on June 26, 2017.