Submitted by Nina Bolshakova on Mon, 05/24/2010 - 19:16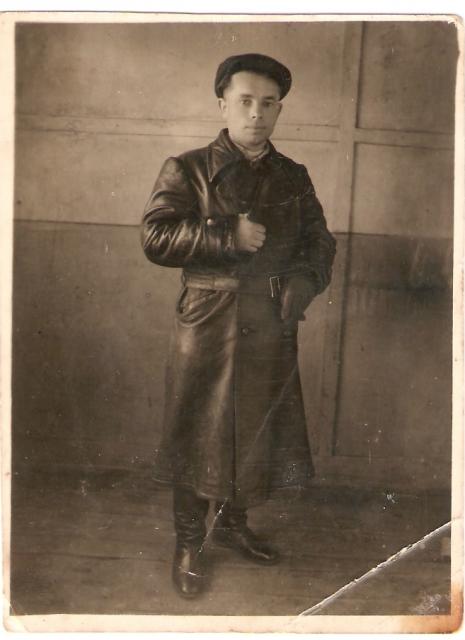 Moisey Adler. January 20, 1947. Served in an Army, got wounded, lost his hand (always kept it in a pocket thereafter). In 1944 visited Kupel right after it's liberation, and talked to only Jewish survivor Moisey Kravets, and learned about horrible fate of Kupel' Jews. In 1947 lived in t. Gnivan, Western Ukraine.
Моисей (Михаил) Адлер.
Фото 20 янв. 1947 года. Во время войны служил в армии, потерял кисть правой руки, все время держал руку в кармане. В 1944 году был в Купеле сразу после освобождения, встретился с единственным выжившим евреем Моисеем Кравцом, и узнал ужасную судьбу купельских евреев.