Submitted by Nina Bolshakova on Mon, 05/24/2010 - 20:18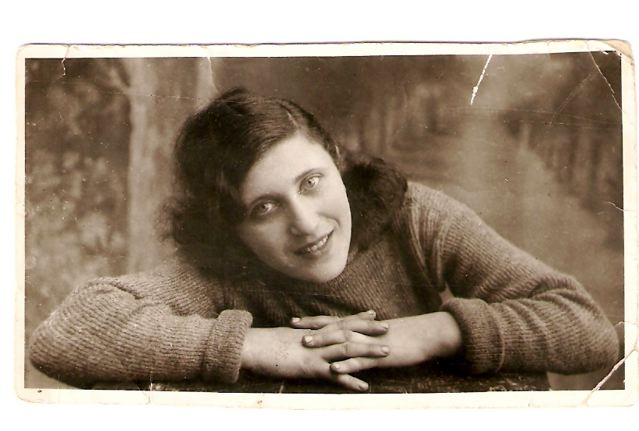 Ida Lazdernick, photo of 1937. Born in Kupel. She had beatiful voice, when she was performing, in a Jewish school across the street all lessons were canceled. She was shooted by Germans in Volochisk in 1942, along with her 9 months old daughter. Ida was ordered to drop her baby in a ditch with dead bodies, alive. She, in all insanity of what happening around, ran along the ditch edge, German aimed and shut her. She felt in the ditch and covered the baby with her body. There were thousands of Jews, in that ditch, all murdered in a few days around September 11, 1942, day of Jewish New Year, Rosh-Ha-Shana.
Story confirmed by the eyewitness, Ukrainian woman Nadya Grabovskaya, who told it Eva Lazdernick, Ida's cousin.
Ида Лаздерник, расстреляна немцами в Волочиске вместе с девятимесячным ребенком.
Фото 1937 года.
Во время расстрела ей приказали бросить ребенка живым в яму, где уже лежели ранее расстрелянные. Она, в ужасе, с ребенком на руках побежала вдоль рва, какой то немец выстрелил, и пуля ее настигла. Она упала в яму, накрыв живого ребенка своим телом. Так они оба и погибли. Об этом рассказала Еве Лаздерник свидетельница украинка Надя Грабовская.
У нее был прекрасный голос, когда она пела, в еврейской школе, что располагалась напротив клуба, прекрашали занятия.